There's just so much that we cover on Retrospekt: new games, old games, reboots of classics, new games influenced by the retro feel and visual/audible designs, bootlegs and much more.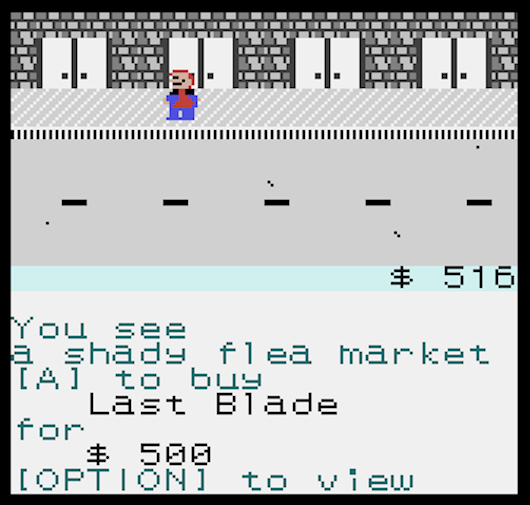 Homebrews also get a mention on here, which is quite unique because a lot of the homebrews we cover are made FOR the old consoles.  Like this peculiar one for the Neo Geo Pocket called NGCollector. The premise? As the game collector you must build up a large library of Neo-Geo games any which way possible. You got that? A Neo-Geo (pocket) game where you must collect Neo-Geo games. Thanks for the link Retrogaming Australia!
Andriasang.com have news of SEGA Ages Online making a revival. Now some of you may be wondering what the heck that is right? Well to all you PSN/XBLA'ers it means you can play re-made SEGA classics with achievements, trophies and whatever else on your new fandangled consoles. The first 6 titles to be released in Spring (presumably in Japan) will be: Alex Kidd in Miracle World, Super Shinobi, Super Hang-on, Wonder Boy in Monster Land, Wonder Boy V Monster World 3 and Monster World 4. They will be sold individually on PSN and bundled in packs of 3 for XBLA.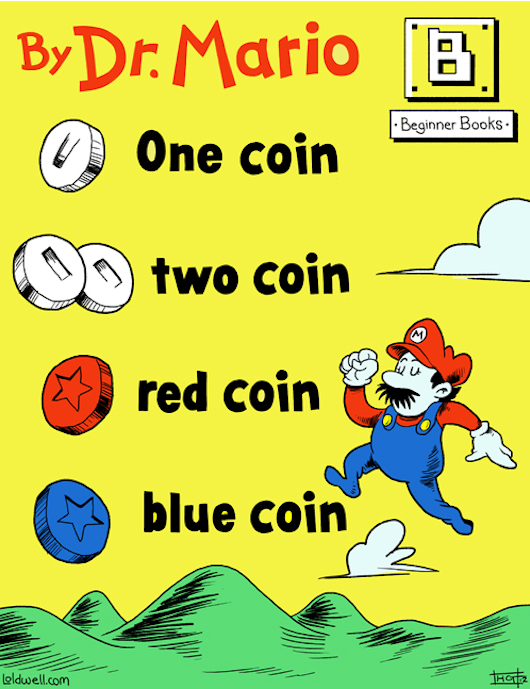 Loldwell have some mock book covers of kids books as if they were based on video games. For more check loldwell.com.
I've not seen the Dr. Who television series since I was a little tyke, so I am dedicating this one to my friends who are fans of Dr. Who.  They have strongly recommended I check the new series out.  Okay, more like threatened…so much so that I may not be able to sit down afterwards if I have an altercation with a Sonic screwdriver!  So this video is a mock RPG of Dr Who if it was to be inspired by numerous classic jRPG's like Chrono Trigger and Final Fantasy 3/6.
Android device owners listen up, there's a new emulator in town called MD.emu. What does it do you ask? Well, you can play Mega CD games on it (clearly ISO's and not the discs themselves). Glad to see that Snatcher is used as a demonstration in the video above as it's actually a very, very good game for the platform. See?  There's no such thing as crap consoles,  just crap games! :) I should also note that MD.emu will let you play Mega Drive and Master System roms as well. Sorry 32x fans, no dice on emulation for that on this app.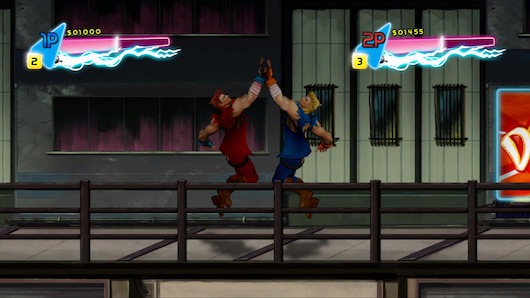 Finally, there's news emerging about a reboot to Double Dragon coming to the Playstation Network and Xbox Live Arcade. Double Dragon: Neon is in development by WayForward and Majesco and will have a strong 80's flair to the game, whilst still keeping a strong side-scrolling beat'em up vibe that we've all grown up with. Release date will be around July sometime.  More on that story as it unravels. :)
On this note and on behalf of the team at Retrospekt, I wish you all a happy holiday and make sure your bellies are full of good food and chocolate eggs and rabbits. Above all else, make sure it's a peaceful long weekend too. But do play some games if it's a bit TOO peaceful! ;)
Speaking of eggs…
8-bit Choccy Eggies!!!