Don't be modest now, how many of you nerd it up when you see a video game in a film?  Well I for one was certainly guilty of this when I spied a boxed Mega Drive in the Snowtown movie!  I was pretty impressed that a) it was a Mega Drive, and b) it was in grouse condition!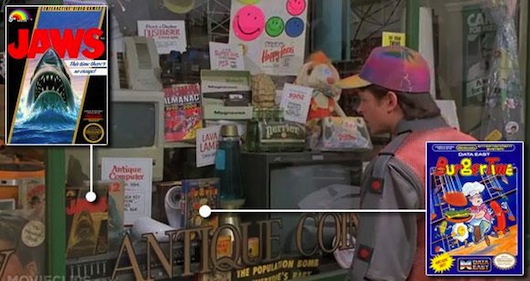 Den of Geek have a list of 28 other video games that have made cameo appearances, be it for artistic symbolisms or just an excuse to flash an arcade game or promote an upcoming video game in a film. The last part of the sentence refers to "The Wizard" when the tournament host announced Super Mario Bros.3.  :)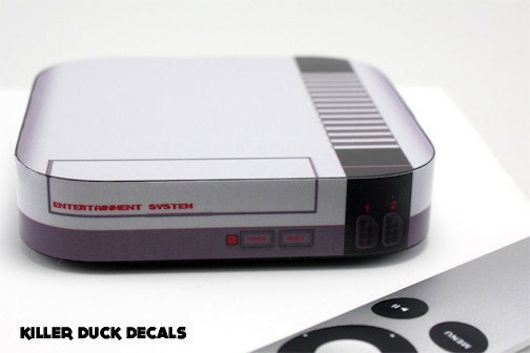 So, at the moment I'm in the market for an Apple TV primarily for AirPlay functionality.  But what does that mean exactly?  It basically means that it will be easier to stream whatever is on the screen of an iOS device (or Mac with 10.8 installed).  And so what's this got to do with gaming? I'd say that the skin to make it look like a NES would have a lot to do with gaming! :P
Available at this Etsy store.

I mentioned this one a while ago- a retro-inspired independent game called Wizorb.  Heavily inspired by Breakout/Arkanoid with animations created by Paul Robertson, this game is now available on Mac, Linux, Windows, Xbox Live (Indie Games Channel, so none for us Aussies).  But there may be hope as WizOrb is coming out in June as a PS Minis game (meaning it will work on PS3, PSP and Vita). If you want to grab it for your platform of choice then head on over to wizorb.com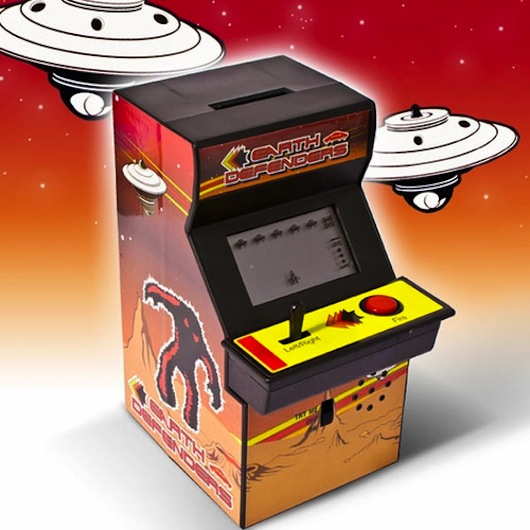 Need a funky looking swear jar replacement? Perhaps this piggy bank would be suitable!  For around US$20 you can get yourself one of these playable little arcade machines.  The coolest aspect about it is that you have to put coins in it in order to play the game!
Available at Kleargear.com
One of the most fascinating weapons in video game history has to be the gun from Portal. The potential is limitless with as to what you can do with it and everyone wishes it existed for real. There have been a few parody videos of what sort of mischief the Portal gun could pull off in old games, hell somebody even made Mari0 (the first Super Mario Bros. game) with a portal gun. But today I thought I'd share this one with you (being Street Fighter's 25th Anniversary and all)… introducing Street Fighter 2 with a Portal gun!
Enjoy! :)