Good morning everyone, lets get to it!
I'm sure it's safe for me to presume that many of you are backers of Project Fedora right? For those of you who don't know, it is the 6th game in the Tex Murphy series and the 4th to include FMV (full-motion video). The exciting news is that Big Finish Games have met their goal on Kickstarter and then some. Over on bigfinishgames.com you can continue to back it if you missed out on the initial campaign. If you want to catch up on the series as much as possible, you can either pledge a certain amount so you get the final game with redemption codes for the entire back catalog from Good Old Games, or even purchase them separately from the site as well.
Project Fedora (which is a working title) is expected for release around the 3rd quarter of 2013.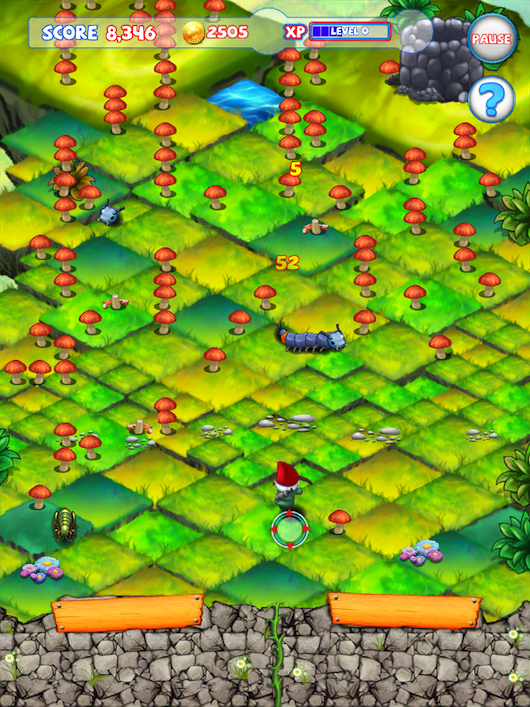 Atari has recently released a reboot of the famous arcade classic Centipede simply called Centipede: Origins. Everything is new about this game except for the classic gameplay. The controls are simple enough for a touch device (be it iOS or Android) and there are power-ups to boot.
Centipede: Origins is available for 99c on both the iOS App Store and Android's Google Play.
Here's some news on the up-and-coming release of Spy VS Spy on the iOS platform.  An email went out with the picture above and Joystiq has deciphered the code hinting at some very interesting information, mainly indicating that it will be available on iPad and iPhone, as an online two-player and will be released in Summer in the US.  I've personally have a slew of fond memories playing Spy VS Spy 2 on the Commodore 64, so this should be interesting when released.
*warning: the following video contains inappropriate language
Whilst on the subject of the USA, in mid-June James Rolfe and Mike Matei were special guests at a video games convention situated in Philadelphia called TooManyGames. The video is from their panel where they talk a lot about how they met and how Angry Video Game Nerd started, amongst other cool stories and projects that Cinemassacre have worked on and are currently working on.
You can catch Mike Towns interviewing Mike Matei over here.
And finally, recently I mentioned how a demake project for The Curse of Monkey Island is in the works, well the developer who picked up the rights again has been kind enough to share actual video footage of the demake! The video is in Spanish and there is no audio, but still a great sneak peek!  Thank you "Edgar Monkey"!