Good morning gamers! Yesterday I mentioned a recent patch made to translate Samurai Pizza Cats into English, however I didn't mention that another title has also been translated by the same crew.  Have any of you ever played Sengoku?
Sengoku Densyo (戦国伝承) came out in the Arcades on the ol' Neo-Geo MVS as well as AES, but this translation in particular is for Super Famicom version. The US version never came out, probably because of this artwork below…
Defence rests.  Interestingly also, Sengoku was actually surprisingly popular considering it wasn't the best side-scrolling beat'em up at the time.
For more information on the translation, visit Foxhack.net
So what do you do with a busted Atari 2600 joystick?  Bin it right? Nope! You turn it in to something creative. In fact I have one that I'm tempted to turn into a USB drive or hub. However here's another cool thing you can do with one (assuming it's not too damaged of course)- get some old car parts and reinvent it!  Jalopnik has a guide on how he did it with a power seat controller.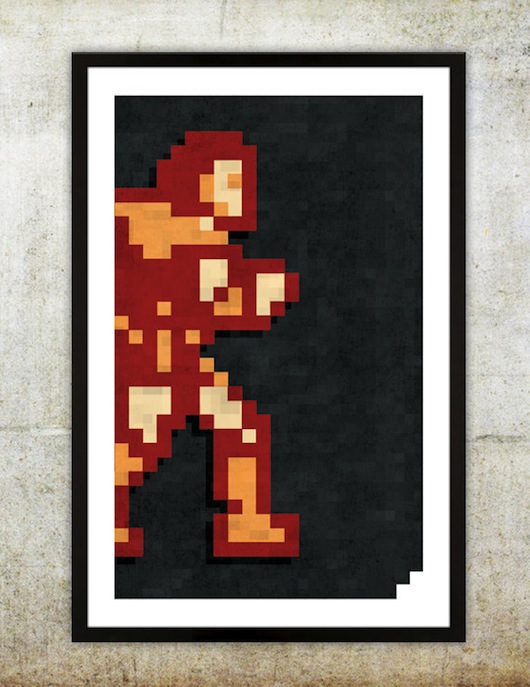 Need some cool gaming artwork on your barren wall? Well then, this store has some prints of idols from classic NES games like the Triforce, Coinbox, Simon Belmont and Metroid.
Available at the RetroGeekology store on Etsy
And finally, NintendoConnect have come across some really cool looking model toys from StarFox64 3D. The game of course is the Nintendo 64 port of StarFox 64 (or Lylat Wars), but with rad 3D graphics for the 3DS. I suggest you give it a whirl if you own one of those portables.