Hey everyone, it's Friday!  Which means tomorrow night is Joypad- our monthly retrogaming event full of chiptunes and video games over at the Two Ships bar.  Our last one is happening August 11th, so make sure you put it in your calendars! We will announce more details about the event as the date gets closer.
Alright, on with today's post!  :)
I've been a fan of PC Engine consoles ever since reading about them in the old Computer & Video Game magazines.  Never have I been so intrigued about a console!  I've only owned one now for a couple of years and must say that in it's time it was one very advanced console. It came out before the Mega Drive and delivered as good, if not better, graphics.
I mention the PC Engine (and I guess the TurboGrafx-16 which is the US variant of the console) because RetroGate have now got the Turbo EverDrive in stock. So what is it?  Well it's shaped like the Hu-Cards (the carts that the games come in) with a MicroSD card slot and there's even another model which includes an USB port meaning you can bung a whole heap of homebrew games on to it.
The Turbo Everdrive is now available at retrogate.com.
There haven't been any "new" releases of classic games this week on the 3DS eShop, however I have come across news that the first Mega Man game on the Famicom (or NES) is coming to the store for around ¥500 (AU$6.00). I have played this one numerous times and I can safely say that it's a tough cookie to crack, but not only do I suggest you get it for the 3DS if you're in Japan, I also recommend getting a Famicom or NES copy of the game too, which is easily a must-have classic for the library, yet not an easy one to find!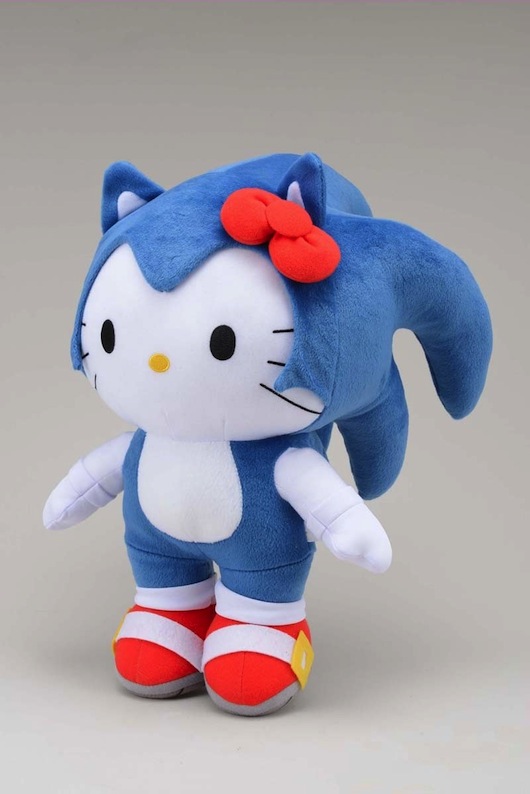 Whilst I'm writing about Japan, SEGA and Sanrio have teamed up to create a hybrid Hello Kitty/Sonic doll.  This freaky, yet cool looking plush will be available at SEGA amusement facilities right across Japan. There will no doubt be other variants made of the plush due to this conglomeration of the two franchises. :D
Source: Andriasang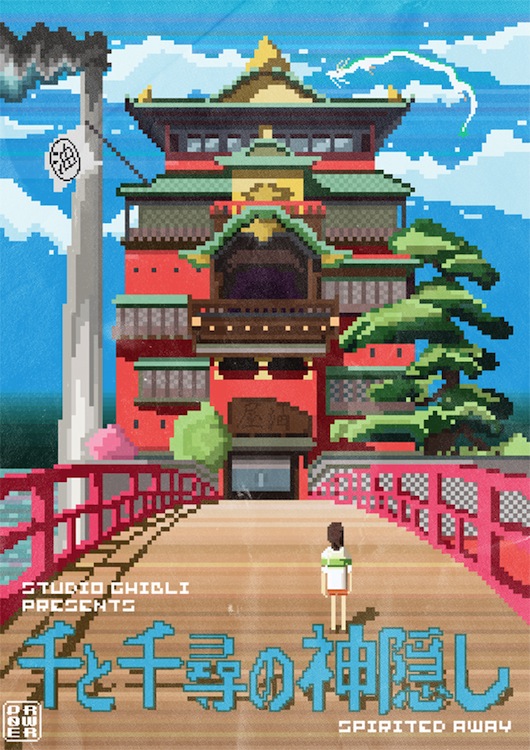 I'm not making this a Japan-centric post here, honest! I just have to share this one with you is all.  There are some sweet low-bit renditions of movie posters from Studio Ghibli films created by Prower and available as prints from Etsy.  There's the one above for Spirited Away and another one for Princess Mononoke.
Both prints are available at Prower's Etsy Store.
And finally, I mentioned a while back that "Wasteland" (the game which inspired the Fallout saga to be what it is today) is coming back as a sequel thanks to the powers of Kickstarter! The sequel will include the original 1988 classic which spawned onto numerous home computer platforms like Commodore 64, Apple II, DOS, and Macintosh.
If you missed out on pledging for this game's release, you still can at inXile entertainment's website.