Yesterday I mentioned Asteroids- a classic from the golden age of gaming.  Today I'll be delving a bit more into what's been happening with Frogger recently.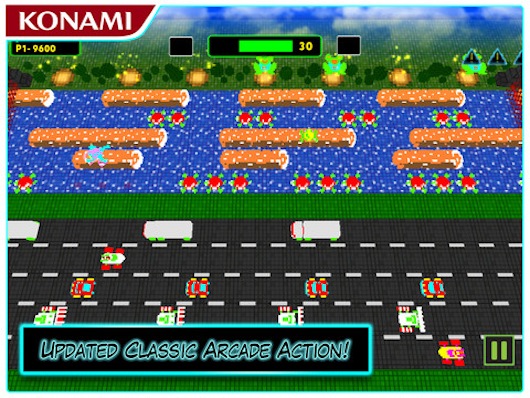 Konami has rebooted Frogger as Frogger: Hyper Arcade Edition which contains a slew of gameplay modes that add intriguing twists to the original gameplay, like Tile Capture for instance, which entails covering up as much of the road as you can with your coloured tiles (I should add that this mode is a multi-player mode with up to 4 players competing). Other modes include Battle Royale, Freak Out and of course it would be criminal to not include the classic gameplay mode too. :)
Frogger: Hyper Arcade Edition is available on Xbox Live Arcade, Playstation Network, WiiWare and iOS.
The prequel to Flashback Another World (or Out of this world as it was known in other regions) is one of the greatest platform games ever made. Not only for the gameplay, but as one of the first of many to incorporate rotoscoped animations (like in Flashback and Prince of Persia) and polygon graphics in its genre. This game came out on many platforms (I should know as I have it on SNES, 3DO and iOS), but there was one platform it was meant to come out on but never did- The Atari Jaguar. Thankfully a Jaguar game-developing group called "The Removers" have a demo video on their website and are asking what would be a suitable price. If you think this is a pirated title or there's something is illegal about it, then think again, because creator of Another World – Eric Chahi himself approves and supports this development! The website states that this port will include graphics from the 15th Anniversary Edition, which may well be similar to the 3DO version.
For more information visit Removers.free.fr (via retrocollect).
Over on the iOS there's a new title highly inspired by the classic home computer, first person, turn-based, dungeon-dwelling role-playing games from the days before Skyrim, Diablo 3, World of Warcraft and Dragon Age.  QuestLord brings you back into a world where you slay pixelated monsters and undertake quests along your journey. The official site states that the game will be released soon, so lets hope it's soon(er).  :)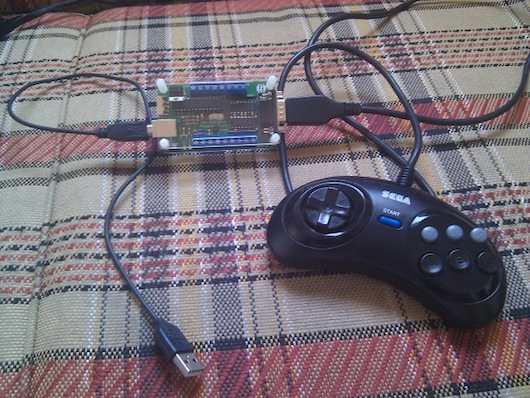 And finally, if you're after a peripheral to play your old classic games controllers on USB-supported computers, you'd generally have to get an individual controller and usb port right? Why not get something that does it all in the one box? Enter the USB RetroPad Adapter. The Sparrow's Domain states that the device is using Open Hardware and Open Source, meaning you can go ahead and make your own with instructions provided on the site, or even order pre-made ones from the same page. Very cool little box considering the impressive line-up it supports: NES, Neo-Geo CD, Game Cube, Nintendo 64, SEGA Saturn, Playstation 1 and 2, Mega Drive, Atari 2600 and Master System. The kit includes support for Arcade controllers too, so if you want to make your own Arcade cabinet for home, then this might be what you're after.