- Killer Instinct Season 2 Trailer shown at Tokyo Game Show 2014 introducing 'Maya'
– Wasteland 2 now available for purchase on Steam & GoG for OSX, Linux and Windows
– Modded Game Boy Advance SP themed to Donkey Kong Country
– PlayStation, NES and Mega Drive controller silicone moulds at Thinkgeek
Posted in News
|
Tagged 2, 2014, advance, amka, art, Avellone, boy, brian, cake, chocolate, Chris, conuntry, donkey, fallout, fargo, game, games, gog, good, ice, instinct, ki2, killer, kong, linux, maya, megadrive, microsoft, modded, modified, mould, nes, old, one, osx, playstation, show, silicone, sp, spiritual, steam, successor, tgs, themed, thinkgeek, tokyo, trailer, vadu, wasteland, wasteland2, windows, x1, xbox, xboxone
|
Leave a comment
- Donkey Kong Original Edition and Life Force (NES) to be available on 3DS/Wii U Virtual Console this week
– Commander Keen: Keen Dreams source code now available for download
– Raiden reboot to be shown at Tokyo Game Show 2014 coinciding 25th anniversary
– HarpaPong project entailed Pong played on a side of a building in Reykjavik, Iceland
Posted in News
|
Tagged 2014, 25th, 3ds, anniversary, arcade, code, commander, donkey, edition, eshop, force, game, harpa, harpapong, iceland, indiegogo, keen, konami, kong, life, nintendo, original, pong, raiden, reboot, released, reveal, reykjavik, salamander, show, source, tgs, tokyo, wiiu
|
Leave a comment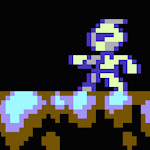 - Gauntlet reboot available mid next week on Steam for Windows
– Video demonstrating what SNES Game music would sound like on Mega Drive chipset
– C64 homebrew game 'Powerglove' available for order + downloads for modern computers
– Complete archive of 80s TV game show Starcade available online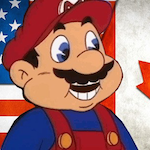 - Exploit in Canon Pixma Printer allows Doom to be played on it
– New NES game and documentary 'New 8-Bit Heroes' to be developed from Kickstarter campaign
– Tetris clone 'UnkaTris' made for Sinclair 1K ZX81
– Cancelled Philips CD-I game 'Mario Takes America' discovered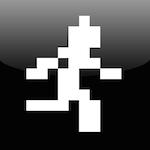 - Premiere Adelaide retrogaming/chiptune night Ultracade Live returns on September 28th
– Latest retro console to get Flappy Bird port: Amiga CD32
– Ultimate NES Remix on 3DS to include Speed Mario Bros. which is the original classic sped up
– Lode Runner creator Douglas E. Smith passed away at age 54
Posted in News
|
Tagged 3ds, adelaide, age, amiga, arcade, bird, bros, cd32, chiptunes, competition, creator, died, dj, douglas, E, famicom, flappy, gaming, golden, halcyon, laboheme, live, lode, mario, nes, nights, ported, remix, retrogaming, runner, Smith, speed, trip, Ultimate, ultracade
|
Leave a comment
By
admin
|
Published:
September 15, 2014
- New Mexico City Council decide to auction 800 copies of E.T. (Atari 2600) from landfill
– Pac-Man themed restaurant and venue 'Level 257′ to be opening in Chicago, US
– Donkey Kong Country re-created in Doom via GZDoom mod
– Man in Sonic suit races a train for Two Kilometres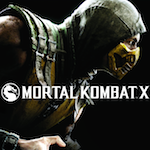 - Nintendo announces a NES-themed 3DS XL, worldwide release to be announced?
– Mega Man Xtreme 2 and Mario Pinball Land to be available on Wii U and 3DS eShops
– Photos of long cancelled Dreamcast game Ecco The Dolphin 2: Sentinels of the Universe emerge
– Independent game SLaVE announced for Dreamcast
– Mortal Kombat X gets a release date!
Posted in News
|
Tagged 2, 360, 3ds, advance, announced, announcement, boy, cancelled, colour, dolphin, dreamcast, ecco, eshop, game, independent, kombat, man, mario, mega, megaman, mkx, mortal, nes, nintendo, photos, pinball, ps3, ps4, sega, sentinels, slave, themed, Universe, wiiu, X, x1, xbox, XL, xtreme
|
Leave a comment
- Red Bull Music Academy hosts episodic documentary about Japanese video game composers
– LED Backlight modification for SEGA Game Gear is work in progress
– Gabriel Knight 20th Anniversary pre-orders available at Good Old Games and Steam
– Over 200 copies of Night Trap traded in at a second hand game store in New Mexico
Posted in News
|
Tagged 200, 20th, academy, anniversary, backlit, bull, cartridge, carts, cd, composers, copies, diggin, drive,, Gabriel, game, gear, genesis, gog, good, japanese, knight, mega, mexico, music, new, night, old, over, Preorder, project, red, retro, sega, segacd, steam, traded, trap, video
|
Leave a comment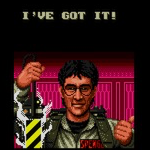 - Reboot for 1991 Isometric puzzle game D/Generation announced
– New SEGA Mega Drive and Game Gear merchandise available for preorder and to be sold at TGS 2014
– Texture ROM update released for Ghostbusters on Mega Drive
– Teens react to playing a Nintendo Entertainment System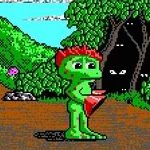 - Independent adventure game Evoland 2 announced promising time travel and more nods to old JRPGs
– Nintendo of Europe tweets upcoming artwork for Ultimate NES Remix on 3DS
– Cinemaware announces distribution agreement for their titles on Good old Games
– Classic platform game by Apogee 'Cosmo's Cosmic Adventure' available on Good old Games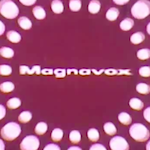 - Castlevania III, Mega Man Xtreme and Gargoyle's Quest II on Wii U and 3DS eShops
– Bizarre glitch spotted in Ocarina of Time during speedrun
– Capcom releases PlayStation 4 gameplay footage trailer for Resident Evil: Remastered
– Promotional video from 1972 showcasing the Magnavox Odyssey
Posted in News
|
Tagged 3, 3ds, bizarre, capcom, castlevania, eshop, evil, Footage, gameplay, gargoyle, glitch, II, III, loop, magnavox, man, mega, megaman, ocarina, odyssey, of, playstation, playstation4, promotional, ps4, quest, remastered, resident, speedrun, time, trailer, u, video, vine, wii, wiiu, xtreme
|
Leave a comment
- The Angry Video Game Nerd Movie is available now on Vimeo On Demand
– Cannon Fodder unofficially ported to CD 32 with FMV support without module
– Super Street Fighter II Turbo Revival spotted on Australian Classification site
– Artist modifies and paints Mega Drive to commemorate mate's 30th birthday
Posted in News
|
Tagged 2, 30th, advance, amiga, angry, artist, australian, avgn, birthday, boy, cann, cd32, classification, demand, drive,, fighter, fmv, Fodder, game, gba, mega, modify, movie, nerd, on, port, revival, sonic, street, super, support, turbo, unofficial, video, vimeo
|
Leave a comment
- Flashback unofficially ported to Amiga CD32 as a free download
– Beta footage appears on YouTube of Mega Man spiritual successor Mighty No. 9
– ROM discovered of rolling demo of Sonic 2 for Game Gear used in department stores
– Double Fine showcasing video of Grim Fandango Remastered thus far on Playstation 4
Posted in News
|
Tagged 2, 4, 9, amiga, beta, cd32, demo, department, discovered, double, dump, fandango, fine, flashback, Footage, game, gear, grim, hedgehog, megaman, mighty, no, playstation, port, progress, ps4, remastered, rolling, rom, sega, showcasing, sonic, spiritual, stores, successor, unofficial, video, youtube
|
Leave a comment